Used Application Equipment
When the time comes to buy equipment for your company, you might feel as though you're forced to buy expensive new equipment. However, you have more options available to you than you may expect. 
The team at Kenney Machinery understands that buying equipment can come with a high price tag. That's why we're proud to offer used application equipment to our customers. Contact us today to learn more about the used application equipment that we offer.
The Benefits of Buying Used Application Equipment
Lower costs.

The most significant benefit of buying used, and likely your primary motivation, is the lower costs associated with used equipment. You can offset entry barriers by opting for used so you can allocate savings to other areas of your business. 

Backed by thorough inspections.

When you buy used application equipment from Kenney Machinery, you don't need to worry about receiving compromised equipment. At Kenney, we comprehensively inspect every piece of used equipment. That means pre-owned equipment has been tested to ensure high-quality performance, results, and reliability.

A detailed description of the current condition.

After our thorough inspection, you'll be provided a detailed description of the equipment's current state. Additionally, you'll be given information about any warranties or guarantees that may still be valid and applicable to your equipment.
For more information about the benefits of buying used application equipment from the professionals at Kenney Machinery, reach out to us today. We'd love to answer any questions that you may have.
SHOP USED EQUIPMENT
Application Equipment From Kenney Machinery
Toro is known for producing equipment of the highest quality. That's why Kenney Machinery is proud to be a dealer of Toro products. We offer Toro application equipment, including:




Toro Multi Pro® 1750

The Multi Pro® 1750 was designed with accuracy and performance in mind. The unit utilizes leading technology to deliver desired results. It features a 175-gallon tank and a 25-hp twin-cylinder gas engine. No matter the job, the Multi Pro® 1750 provides exceptional results in even the most challenging and demanding environments.

Toro Multi Pro® 5800

The Multi Pro® 5800, on the other hand, features a 300-gallon tank and a 50-hp gasoline engine. It has been designed and manufactured to deliver optimal performance and exceptional results. 

Both Multi Pro® units from Toro can be upgraded with GeoLink® GPS Technology. These features share your location with the equipment's smart system to turn nozzles on and off automatically. This eliminates potentially overlapping an area and provides significant savings in the long run. 
Request More Information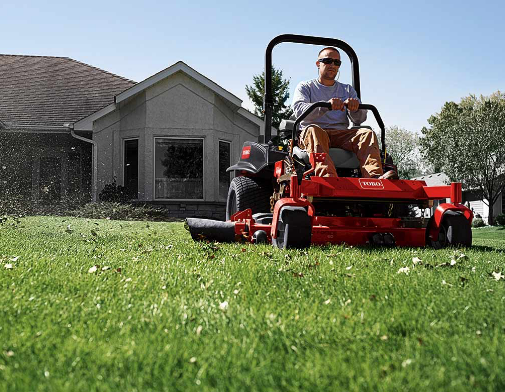 Choose Kenney Machinery
The team at Kenney Machinery has a long and documented history of providing customers with products from the top manufacturers in the industry. In fact, we've been serving satisfied customers since before the turn of the 20th century. 
We're proud of the products we can offer our customers. That's why we work with the team at Toro. They're well-known worldwide for producing high-quality products that produce excellent results day-in and day-out. 
We know that you take your equipment seriously. That's why we'll always discuss your needs with you in great detail to ensure that you're provided with the best equipment for the job. Reach out to us today to learn more about how we can help.
Request More Information
Contact Kenney Machinery for Used Application Equipment
No matter what your needs might look like, the team at Kenney Machinery can help. We provide customers with new, used, and rental equipment to ensure that their needs are fully met, whatever they may look like. Reach out to us today to learn more about any of our equipment. We'd be honored to partner with you to provide your grounds with exceptional results.
Request More Information
REVIEWS
See what our clients are saying.

"The gold standard in our region."
– Ryan Baldwin

"Glad I stopped by. Lot of P K."
– Soren Anderson

"Very smart mechanics. Great people to work with"
– Jayme Mitchell