For professionals throughout the construction industry, as well as the landscape and golf industry, reliable and top-performing equipment is essential to success. Finding the right replacement parts to maintain and repair your fleet is easy when you contact Kenney Machinery.
Our team provides expert parts look, fast fulfillment, and authentic parts to guarantee proper fit and renewed performance. From simple spark plugs and gaskets to complete engine and hydraulic replacements, Kenney Machinery provides the effective solutions businesses need to keep your equipment running strong. Contact our team for genuine replacement parts for a wide range of brands.
Contact Kenney for Parts Information
Kenney Provides Parts Online
Ordering the right part for your turf equipment can seem frustrating and difficult, but Kenney Machinery has simplified the process. For existing customers that already have an account with us, click here to fill out Kenney's easy online form and get started on providing your system with the right replacement parts.
Service and Reliability from Kenney Machinery
For any other questions that you may have, contact Kenney Machinery. We've helped countless customers since 1906 find parts and equipment in order to successfully complete any project they come across.
Toro provides several service manuals to provide you with information to make a decision about your replacement parts. Don't hesitate to read through their service manuals to learn more about which replacement parts will work best for your specific system.
No matter what brand of equipment you operate, Kenney is ready to help you.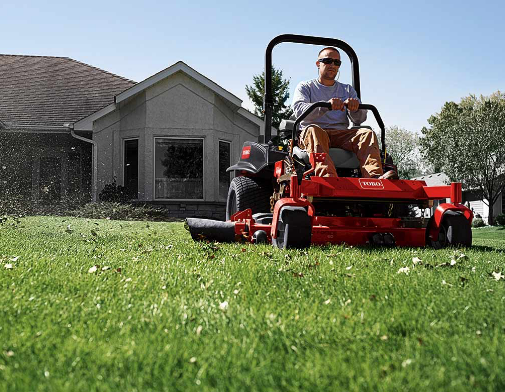 Toro Turf Equipment Parts
Countless professional landscape contractors, sports fields, golf course groundskeepers and turf maintenance professionals around the world rely on Toro Turf Equipment and accessories to maintain beautiful and healthy turf. At Kenney Machinery, we understand the importance of keeping your turf equipment running at optimal performance. Regular maintenance improves performance, reduces risk of breakdown and saves on fuel economy.
Kenney Machinery provides businesses throughout Indiana and Western Kentucky with a wide range of genuine Toro turf equipment parts. With your model number and serial number, you can access the complete online parts viewer.
We stock thousands of turf equipment and lawn mower parts so we are sure to have the right part number to maintain or repair your machine. From greens mowers and fairway mowers to sprayers and aerators, our inventory includes a comprehensive selection of OEM replacement parts for Toro turf equipment.
We carry parts for all models of Toro turf equipment and irrigation solutions, so if issues ever develop, count on Kenney Machinery to provide you with the replacement parts you need. We'll help you keep your machines running smoothly all year round.
Turf Equipment Parts
Toro Construction Equipment Parts
Toro's industry-leading construction equipment, including the Dingo, attachments, and ProSneak Vibratory Plow, can be found on nearly any job site. While both models are extremely durable and reliable, it's inevitable that parts will eventually need to be replaced due to normal wear and tear.
At Kenney Machinery, we offer a comprehensive selection of genuine Toro parts to keep your Toro construction equipment operating at peak performance levels. Our wide selection includes all types of replacement parts, including attachments, tracks, engine parts, hydraulics, air filters, oil filters, Hypr-Oil and more. Speak to one of our knowledgeable experts today to learn more.
Contact Kenney Machinery
CASE Parts
As one of the leading manufacturers of construction equipment, CASE has gained a reputation for producing durable and reliable machinery that can handle even the toughest jobs. Genuine replacement parts from CASE can keep your equipment running well and help you complete your projects on time.
From excavators to compactors and everything in between, Kenney Machinery is proud to offer a comprehensive selection of genuine CASE parts to keep your equipment running in top working condition. Turn to Kenney Machinery for a wide selection of OEM parts for your CASE loaders, backhoes, skid steers, and more.
Contact Kenney Machinery Parts
Bullseye
Equipment from Bullseye is ideal for golf courses, sports fields, parks, and other outdoor turf facilities that require high-quality turf maintenance equipment. Their synthetic turf equipment, top dressers, fraise mowers, seeders, and aerators are highly regarded for their overall durability and longevity. If issues ever occur, finding genuine replacement parts is crucial in limiting downtime and getting your equipment back up and running again. 
Kenney Machinery is a proud distributor of genuine Bullseye parts. Our team can match you with the right OEM replacement parts for your Bullseye equipment, ensuring you receive parts that are specifically designed to fit your model and function perfectly with your Bullseye equipment. We carry genuine parts for all Bullseye equipment models, including synthetic turf equipment, top dressers, fraise mowers, seeders, aerators, and more. 
Contact Kenney Machinery
Leguan Parts
Leguan manufactures a wide range of spider lifts, from compact models to large lifts. All models, including the Leguan 125, 135, and 190, are designed to provide safe and efficient access to high and hard-to-reach areas. To ensure that your Leguan spider lift continues to operate as intended, it's important to use genuine replacement parts.
Our team of parts staff is always available to assist you in finding the right part for your specific needs. Whether it's rubber tracks, maintenance parts, or anything in between, Kenny Machinery can pair you with the genuine Leguan spare parts you need. Speak with our team today to learn more.
Contact Kenney Machinery
Morbark Parts
Morbark is a well-known manufacturer trusted by professionals in the forestry, landscaping, and tree care industries. They make a variety of industry-leading products, including brush chippers, mini skid steers, and wheel loaders. Internal parts and components can wear down with normal usage, and when that happens, make sure to only use genuine Morbark replacement parts when making the necessary repairs. 
While an aftermarket air filter or oil filter was once commonplace, many businesses understand the long-term benefits of matching the OEM parts to fit your model number. Using genuine Morbark parts ensures your equipment operates at peak performance and efficiency, reducing the risk of costly downtime and repair expenses. Contact Kenney Machinery today to get started.
Contact Kenney Machinery
Rayco Parts
Forestry professionals count on products from Rayco to get the job done with maximum efficiency. It's common to find Rayco forestry equipment in action in logging operations, tree care services, and land-clearing projects around the world. Their equipment is built to withstand the test of time, and to keep your equipment running well, make sure to only use genuine Rayco parts when the time comes to make replacements.   
Kenney Machinery provides genuine Rayco parts for wheel loaders, stump grinders, and mulchers. Let our knowledgeable parts personnel help you find the right genuine spare parts for your Rayco machinery today. We're proud to serve all of Indiana and the Western Kentucky area, including Louisville, Bowling Green, and Elizabethtown.
Contact Kenney Machinery
SALSCO Parts
Since 1979, SALSCO has been helping groundskeepers and professional landscapers maintain their golf courses, sports fields, and other turf areas with ease. Their equipment provides supreme quality and precision, making it a popular choice for professionals who demand the best. But the most well-built equipment can experience issues due to normal wear and tear.
Keep your machinery running at maximum efficiency and effectiveness by replacing any worn-down components with genuine SALSCO parts. Our selection of OEM parts includes everything you need to keep your SALSCO equipment in top condition including the genuine air filter, oil filter, fluids and maintenance parts to prevent breakdowns from occurring in the first place. Contact Kenney Machinery today to learn more about our inventory.
Contact Kenney Machinery
Ventrac Parts
A leader in the compact tractor space, Ventrac provides multi-purpose solutions that help turf professionals finish any project with maximum efficiency. Ventrac compact tractors are relied upon to finish mow, rough-cut mow, aerate, sweep, trim edges, and more. With exceptionally long service life, belts, pulleys, cables and other internal parts will eventually experience wear and tear.
When replacing any worn parts, be sure to only use genuine Ventrac parts. Not only will this keep your equipment under warranty, but it's also the only way to ensure your compact tractor's long-term performance and durability are maintained.
Contact Kenney Machinery for Genuine Replacement Parts
Kenney Machinery only works with the best and most reputable manufacturers in the industry to ensure our customers only receive high-quality products. Our team is proud to provide businesses in Indiana and Western Kentucky with genuine replacement parts for the top brands in the industry, including Toro, CASE, Bullseye, Leguan, Morbark, Rayco, Salsco, and Ventrac. Contact our team today to learn more or to discuss our extensive genuine replacement part inventory. 
Contact Kenney Machinery Parts